Madiran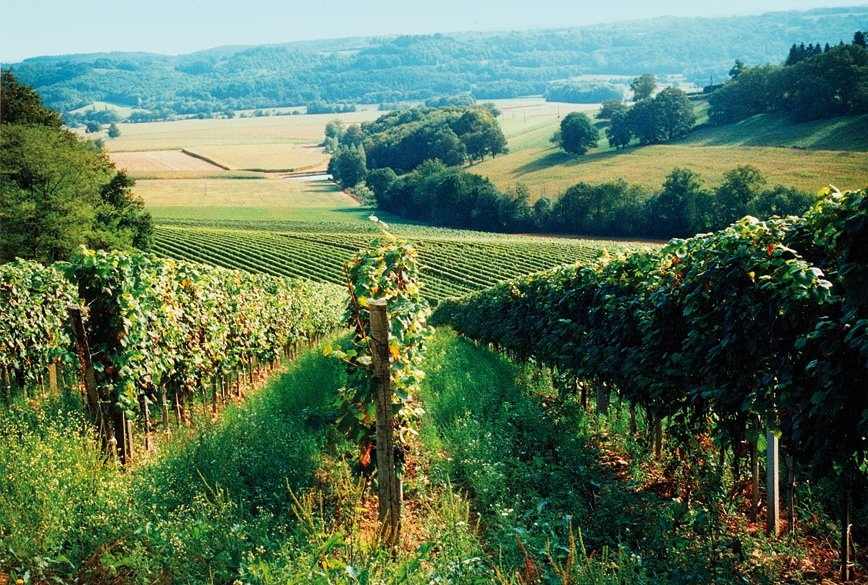 Madiran is a small village that gives its name to one of the most characteristic red wines of the South West. This is an ancient region, with vineyards planted by the Romans. Production in the past has centred on monasteries including the famous monastery at Saint Mont (pictured above). It is now considered an up and coming region, focusing on coaxing the best from the best parcels of grapes with modern wine-making techniques whilst mainatining the regional characteristics.
The Adour River bounds the area. The steep south-facing slopes, usually offering small pockets of land, are the most favoured spots for growing grapes.
The wines of the region represent the best of regional french wines- character, independant producers, value for money, not to mention the health virtues of the highest levels of procyandins. Magic chemicals contained in wine said to explain the French paradox- high levels of consumpton of dietary fats but lower rates of cardiovascular disease. This so called "wine diet" was explained by Professor Roger Corder in his book The Wine Diet
Both red and white wines are produced. Pacherenc the name given to a white wine produced from within the Madiran appellation.
Tannat is a highly tannic variety and is the major variety in the wines of Madiran. When the wines are young, the bouquet of fresh red and black fruits contrasts with the weight of the tannins. These soften with time, developing spicy aromas and flavours of toast and vanilla. The Cabernets – Franc and Sauvignon, are used to soften the tannat.
The white wines (called pacherenc) are made mostly from manseng grapes. Like in the neighbouring region of Jurançon the manseng grapes can be made into savoury dry white wines or, using late harvest techniques, they can be made into luscious sweet wines.
We believe these rich but soft reds and the luscious but not too sweet dessert wines of Madiran have great appeal to Australian drinkers.
DiscoverVin has chosen wines from Madiran (red and white) that are typical of the wines of the region and offer great value for money.
Explore the wines of Madiran by clicking on the links to the individual wines below or maybe pick up a pack from the Productuers Plaimont, one of the major producers in the region.
We sugggest also looking at the wines from Saint Mont, a neighbouring region/appellation.